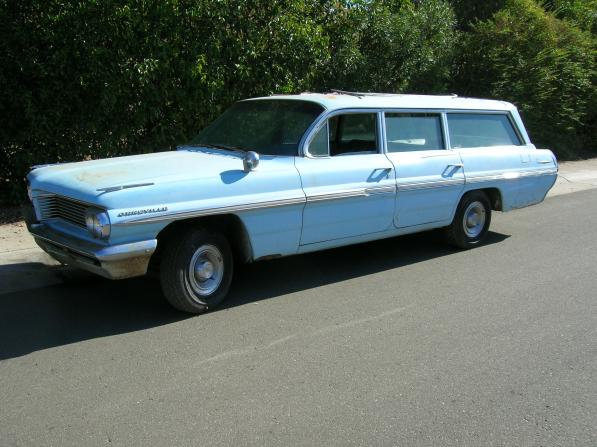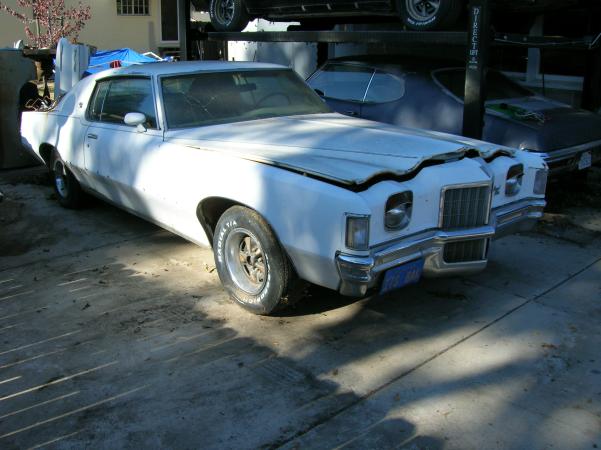 1974 Grand Am 455 T-400 A/C P/S P/DB Cloth interior Bucket seats Console

Tilt  Very solid CA car with usual body issues ie: nose

1962 Bonneville wagon No engine was 389 4brl. Rebuilt Auto trans. Have all parts off engine A/C P/S P/W P/seat  Mostly complete CA car with crunched tailgate.

1972 Grand Prix J 455 T-400 A/C P/S P/DB Bucket seats Console 12 bolt Vinyl top

One owner CA car  Originally Blue w/ black interior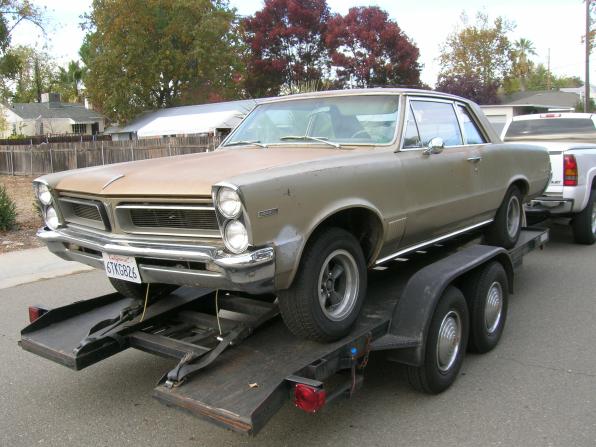 1965 LeMans Post Originally a 6 cyl. floor shift car  Has pedals and z-bar etc.  No            engine or trans but have cores if needed  Bucket seat  Console-missing                                                      Complete CA car solid floors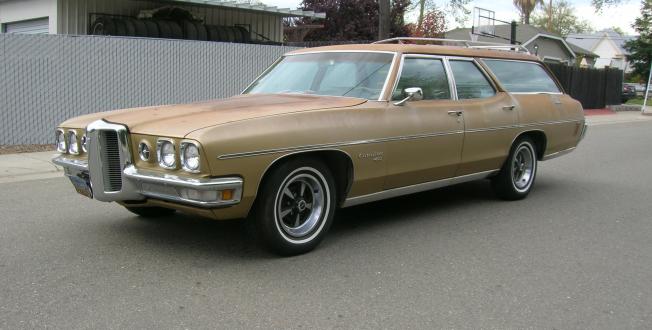 1970 Catalina wagon 400 2 brl T-400 One owner CA car Completely ready to go anywhere

Completely tuned and carb rebuilt  Resealed trans.  New Radiator Fresh Alignment with new front end parts Fresh brakes all around  Newer tires with correct center caps and lug nuts  Have Protecto Plate and other original docs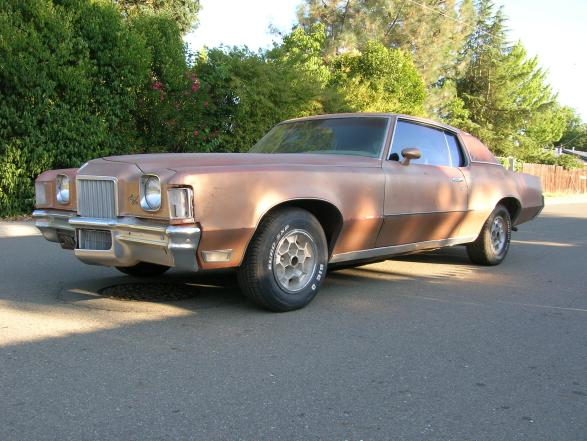 1971 Grand Prix 400 4 spd P/S P/DB P/locks Power Bucket seat Console Guages

        Complete CA car  Non original engine  Have all pieces to build correctly

     1 of 52 built  Also Special Paint car with no Code on Data plate or PHS   1 of 1

1972 Grand Prix SJ Triple black 455 T-400(rebuilt) P/S P/DB A/C Loaded with options 12 bolt No posi  Ralley 2s  Buckets Console Tilt Complete CA car  Was a driver til couple of years ago- Started occasionally 

1971 GT-37 350 2brl 4 spd  Bench seat  Bought new in Oregon  Has running correct engine and trans. but not # matching  Was planning on building with 455HO  Have all parts to build car as 455HO or with 400 4brl.  Have PHS  Lucerne Blue w/white top  White Interior w/ black carpet/dash/kick panels. Very solid needing trunk pan work.

1971 Grand Prix  400  T-400  A/C P/S P/DB P/W P/locks buckets console tilt

Complete running CA car  Needs rebuild  Paladium Silver Black Interior

SOLD-GOING TO                           OHIO